Wash & Style $38 +
Curly Mii Style $28+
Iron Curls $12+
Flat Iron $12
Steam Iron $12+
Wash, Cut & Style $60+
Wash & Cut $30+
Deva Cut $80+
Under 12 Cut $28+
Clipper Cut $30+
Deep Conditioning $15+
Scalp treatment $25+
Olaplex $15+
Protein treatment $25 +
Integrity vial $12 +
Natural milk shake mask $10 +
Eyebrow wax $10 +
Lip $8 +
Chin $10+
Full Face $30+
THREADING BY GOWHER ALSO AVALIABLE.
Keratin Treatment $250+
Keratin Express $125+
Adding extensions is $20 addition
Single Braid $15+
French Braids $28+
Custom Braids $30+
Box Braids $180+
most coloring service include a glaze, and style
Root Color $95+
Roots to Ends $125+
Sparkle Light $85+
Partial foil $140+
Full Foil $185+
Partial Balayage $140+
Balayage $190+
Toner/Glaze $30+
Lift and Tone $180+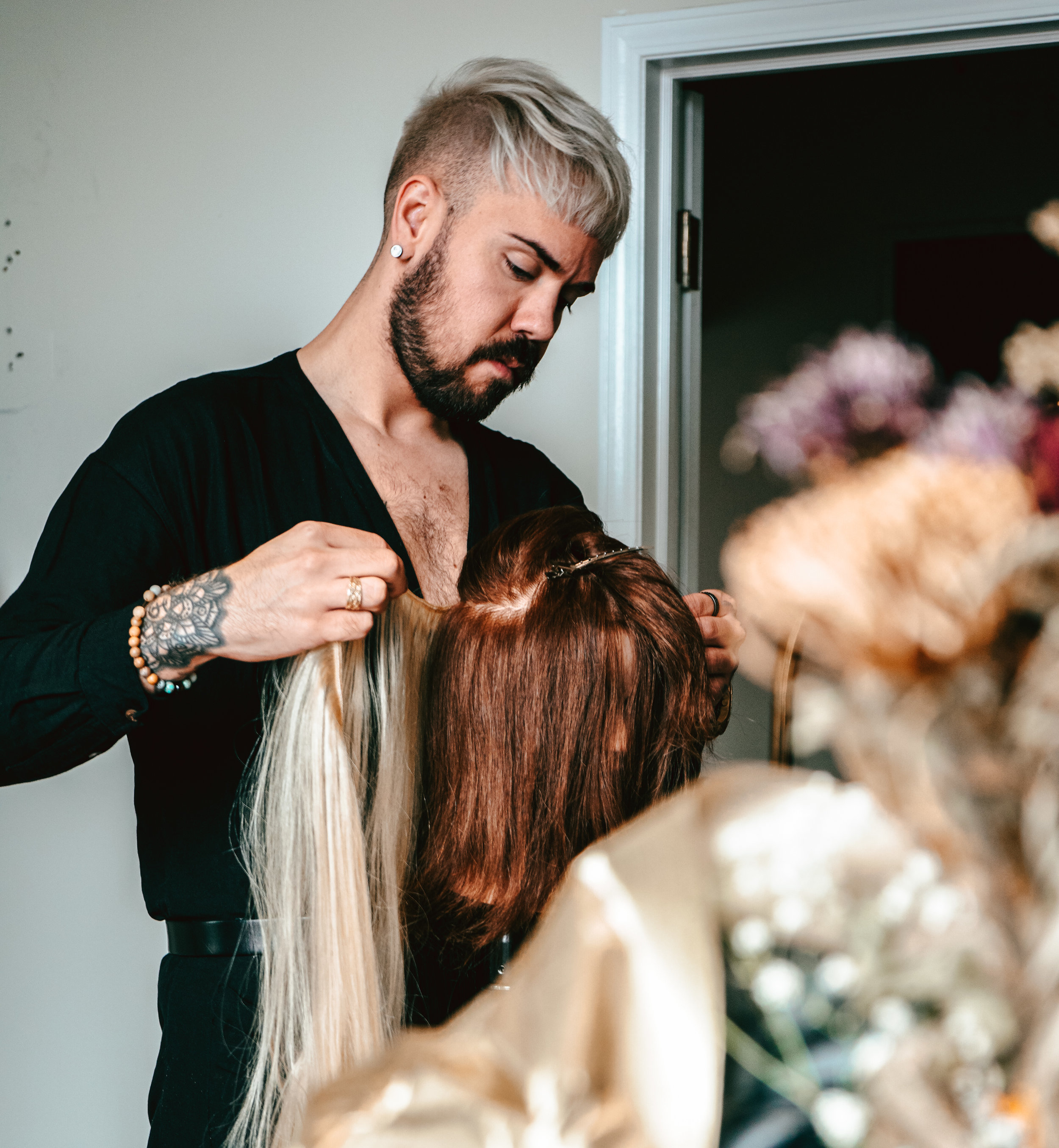 Tape in, Sew-in, Braid-less, Beaded, Keratin Tip and Clip in extensions priced upon consultation.
Online booking guidelines
- Hot tools should be added to bookings to ensure your stylist has the appropriate amount of time.
- Colors services (except for roots only) will not be available to book online.
- When booking Roots only, please add a finishing style (ie. Wash and style, Haircut etc).
- please contact the location directly for online booking assistance.